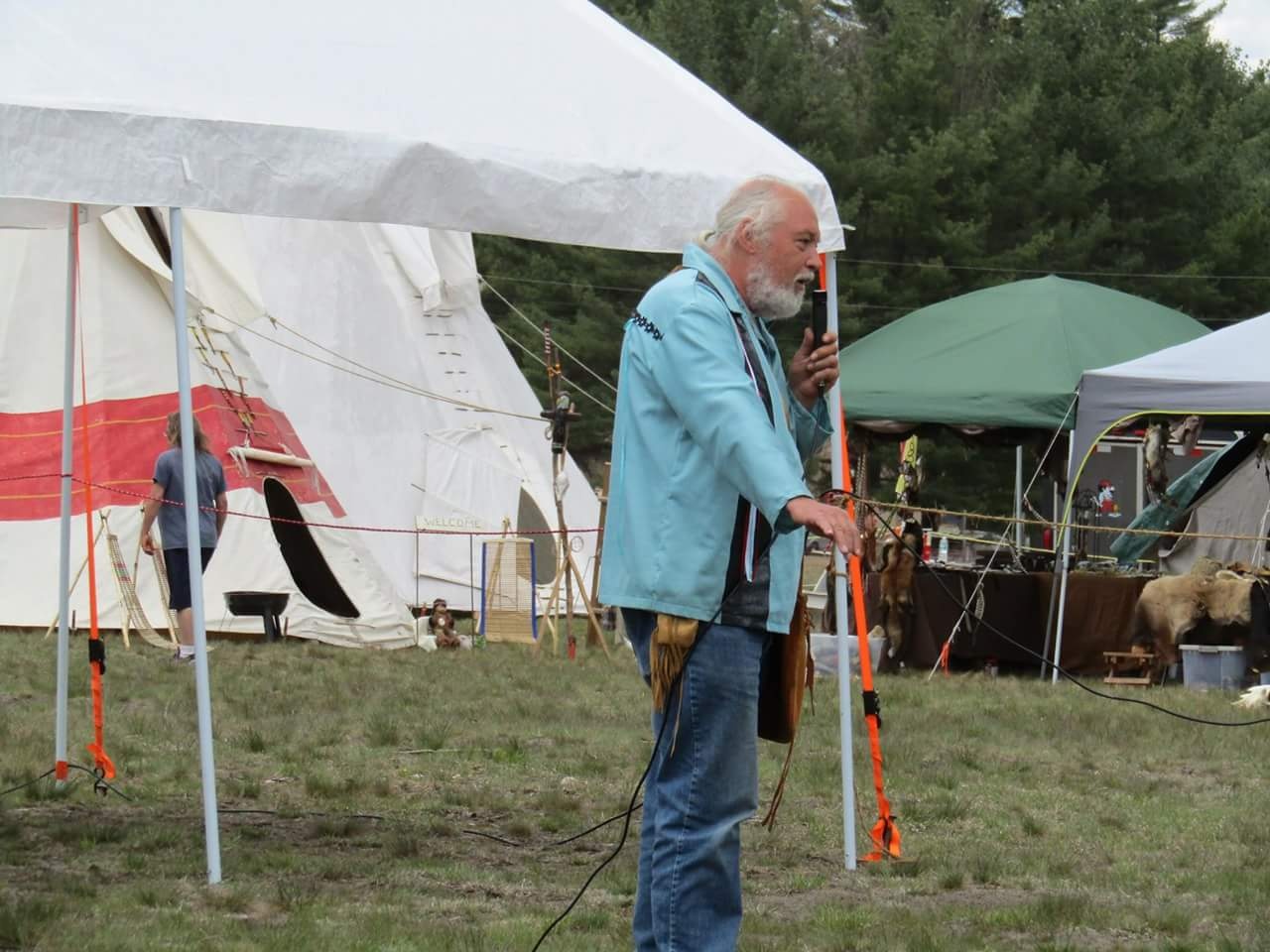 You are invited to join with James B Beard aka Noodin as he speaks on topics such as traditional living and natural spirit teachings. His topics address many concerns to do with wellness and balance in life. He is a student of native teachings from Ojibwe Elders, Algonquin language based people, living throughout the Great Lakes Region of the US and Canada. The audiences for his presentations vary from youth to elderly.
Contact for Presentations: James B Beard
Public Appearances
The New Heavens and the New Earth: Songs, Stories & Prophecies ~ With James B. Beard aka Noodin and Christopher Reynolds (click)
Jan 2018 – Present / Description: 2 1/2 hour program presenting songs, stories and prophecies. Focuses on community and self values as a way to create a better society, environment and understanding in a new time. A strong presentation for colleges and alternative educational sources and communities.
Presentations
Present a value system as it has been adhered to over millennia by peoples of the American Continent. The purpose is to demonstrate an ethical culture that lives in harmony with all things and to demonstrate principles that can improve the balance of a society.

Presentation Titles
"H
"S
trengthen the family using Family Story Telling"
"How Native Cultural ways can change the future"
"B
ringing All Together As One is done.~ the magic of the circle"
"U
nderstand the medicine wheel teachings"
"S
hape balance in life around you"
"A
n Evening to Discuss the Tradition that is the thread of unity"
"K
now and work with your animal guides"
"An Evening to Discuss the Anishinaabe Prophesies"
"A
n Evening to Discuss A time with an Elder"
Environmental Awareness
To create general awareness of environmental issues, their causes and solutions by bringing about changes in perception.
Talking Circles
A talking circle, is a method used by a group to discuss a topic in an egalitarian and non-confrontational manner or to simply "check-in" about what is present for them in their lives.
Telling of Native American stories
Elders and story tellers begin with the story of creation - of all things. All stories told after the story of creation make up the whole history of the people. Stories of the people, in essence, give the people values to live by within societies. It is a part of the glue that holds a culture together.
Sharing of the drum, shaker and flute
Demonstrations of drums, shakers and flutes used by the Northeast American Indian. Songs are played in Native American Languages with interpretation. Recordings of various tribal songs are included.
Medicine Talk - Medicines of the people
The four basic spirit medicines of Northeastern Native Tribes are presented with an explanation of how they are used. Other medicines used for various ailments are also discussed.
Many of the medicines used by Native American peoples are used by pharmaceutical companies today.
Crafting
Most Native American people make their own items including: clothing, jewelry, tools, and weapons. Crafting projects include beading, braiding, leather work, basket making, dream catchers, drums, shakers and flutes.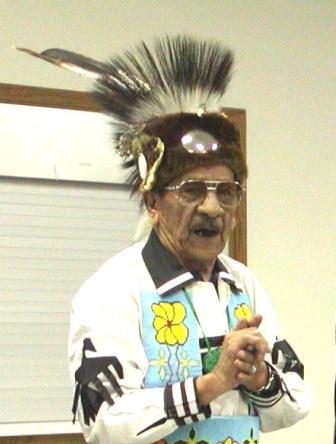 Larry Matrious
Naga nawe wi dong
[First Thunder / He who speaks first]
OJIBWE SPEAKER
Left this world August 8th, 2009
Elder Larry Matrious is of the Ahzhamook [cross roads] Band of Ojibwe. Born in the bush, there is no record of when, Larry was thought to be seventy six years in age. He was taught in the ways of his father and grandfather and practiced his tradition in the old ways using the old Ojibwe language.
He was one of the last elders of the old way at Lake Lena Reservation, Minnesota.
In 1989 Larry came to New Hampshire to lead a gathering of people learning to walk the spirit path. He stayed here to teach for much of the time over a period of five years. His gatherings are well known and people came from all over New England to learn from him. Many people today live the traditional way of life as they were given instruction under this elder. It is now the responsibility of those of us that have been given teachings by Larry to continue to share that knowledge and legacy. Larry is a recognized elder and healer of the Ojibwe. He was, and in spirit is, a member of the Midewiwin Medicine Society of the Ojibwe.
By James B Beard about his teacher with permission
from Elder Larry Matrious